A World Renewed
Remote work during the pandemic has presented Enterprise Architects (EA's) and Technology Innovation leaders with new challenges. Collaborating on developing new solutions and rapid prototyping while staying attentive to costs, information security risks, and business strategy top the list.
Architects have a unique understanding of the interconnectedness and dependencies in their enterprises, both vertical between strategy, operations, and execution and lateral between stages in the value stream, dependencies between capabilities, or the flow of information across the application landscape.
Prior to the pandemic, EA's could use this knowledge for digital transformation, improving business agility, streamlining operations or rolling new infrastructure to support the digital workplace. Today, EA's can use the same knowledge to support urgent demands such as scaling up certain operations and enabling the digital workforce to get started.
Key questions that need to be answered immediately
Reduce and manage effects of the disruption
Making sense of the future by investigating possible scenarios, businesses can be prepared to support continuity. Enterprise Architects are well-positioned to assess the impact of such scenarios and take relevant actions to build a resilient enterprise that knows how to respond.
Unusual times call for unusual collaboration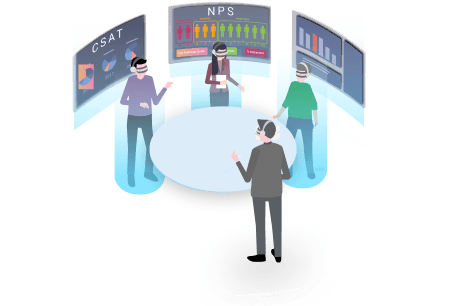 Virtual collaboration should be enabled across the entire workforce that is now mainly remote. Many organizations made the shift overnight to set up virtual workplaces.
In addition, other business processes and capabilities also have to be rapidly digitized for remote operation.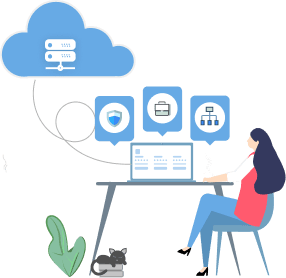 Re-evaluate current and future strategic planning
Organizations need to re-prioritize their strategic investment roadmaps with scenario planning efforts led by EA's. Take actions that are differentiating showing the new way for future growth. Leveraging tools such as maturity assessment capabilities, value stream maps can help identify management of current and future costs.

Pro-actively engage and support business leaders overseeing critical initiatives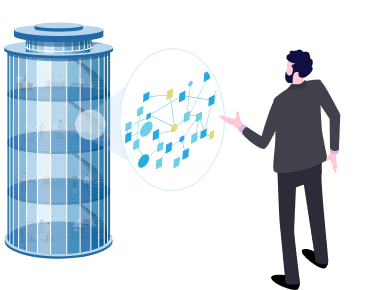 EA's can leverage the comprehensive view of the enterprise to identify common problems, troubleshoot issues and be on high alert when monitoring the health of critical systems.
Offering their expertise, empathy and support can help the organization work together and succeed during this humanitarian crisis.
Learn how Intelligaia supports business continuity
As Digital Optimization takes center stage, Intelligaia has come up with a 4 Phase Framework to recovery to establish new priorities to decide what's essential and begin making plans to accelerate the shift and rebound to the future.
Creativity is needed now more than ever. As people increasingly embrace technology and its role in their lives, there is a need for an innovative initiative and significant investments into consistent and unified customer experience across multi experiences (web, mobile, voice, watch, and chatbots) to create fit for purpose apps based on touchpoint specific modalities. Together with you, we can deliver on innovation, experiment with new solutions, inspiring use cases and create a better user experience.