Talk Presentation At ProductCampRTP Spring Conference 2017
Sandeep Chauhan and Rajiv Kaul, Co Founders of Intelligaia participated in the ProductCampRTP Spring Conference held in April, 2017. Marshall Brain, Founder of HowStuffWorks.com and host of the National Geographic show "Factory Floor" was the keynote speaker who provided interesting insights into "How to turn an idea into a product".
Rajiv Kaul translated the highlights of the presentation i nto interesting sketch notes that effectively conveyed the essence of the presentation. The basic idea conveyed was:
Need to find something that resonates through word of mouth, people talking to each other, people envious to have it and so on
Think of the value proposition by finding a big pain point related to the audience and not the product.

Add See how we do it

People need to be willing to pay for it
Need to be able to scale up
Easy to reach to audience
Need to be magical in terms of monetization, comeback and growth
Test out the idea via surveys, landing page and

MVP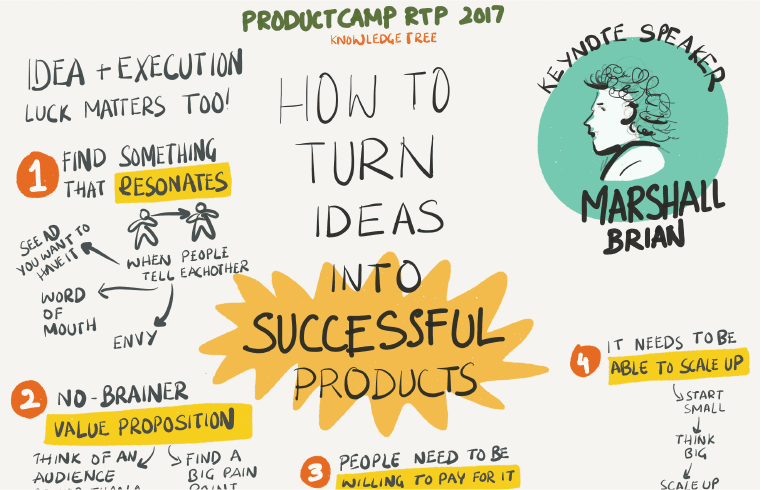 Some must read book recommendations were made which are shown below: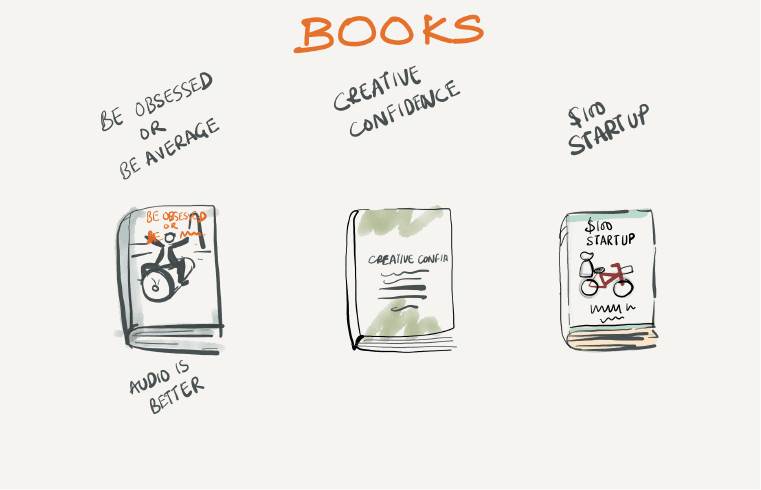 The Conference presented a great opportunity to learn best practices in product marketing and development and build the product development community through networking in an informal "meet and greet" session.