Our CX Design Team work with - Leadership team, to design and execute customer experiences that 
align to a company's strategic objectives and deliver results that can be measured and improved upon.  

We do this by helping our clients answer key questions such as:
What are the "moments that matter" both to our customer and to our business? 
How can we personalize our customers' experience based on their individual needs and their value to our business?
How do we ensure that our CX investments are improving our customers experience and our top and bottom lines?
EW Bank UX Audit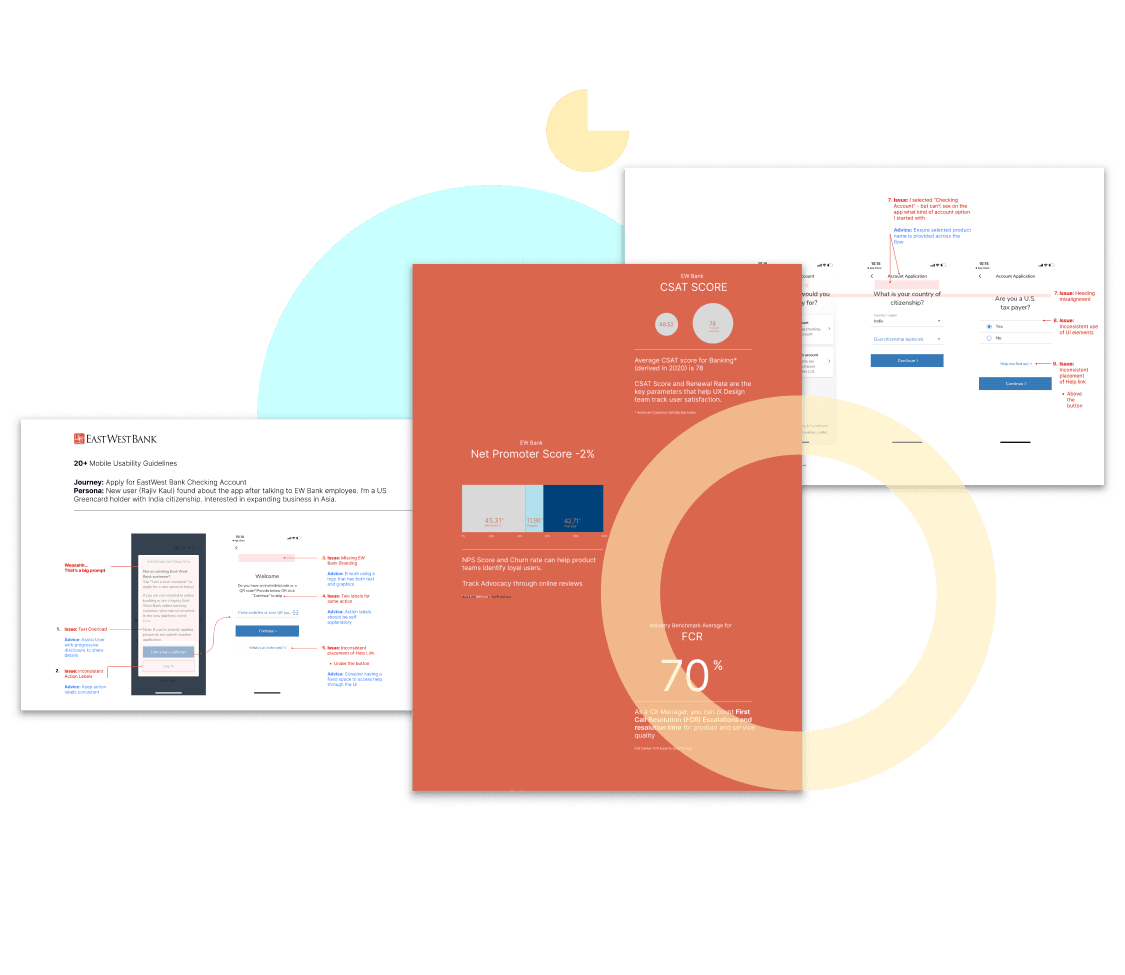 CX Report Consumer Banking 
Understand Voice of Customer and create a CX Roadmap to improve the CX Maturity
Customer Experience Review the EW Bank Mobile app
A lot of support cases to complete tasks
Customers are not able to get things done using self-service
Sentiment Analysis on limited public data - Apple App Store, Google Play Store and Twitter
20+ Usability Mobile App Guidelines 
Sentiment Analysis of 3 Platforms
Wegman's UX Audit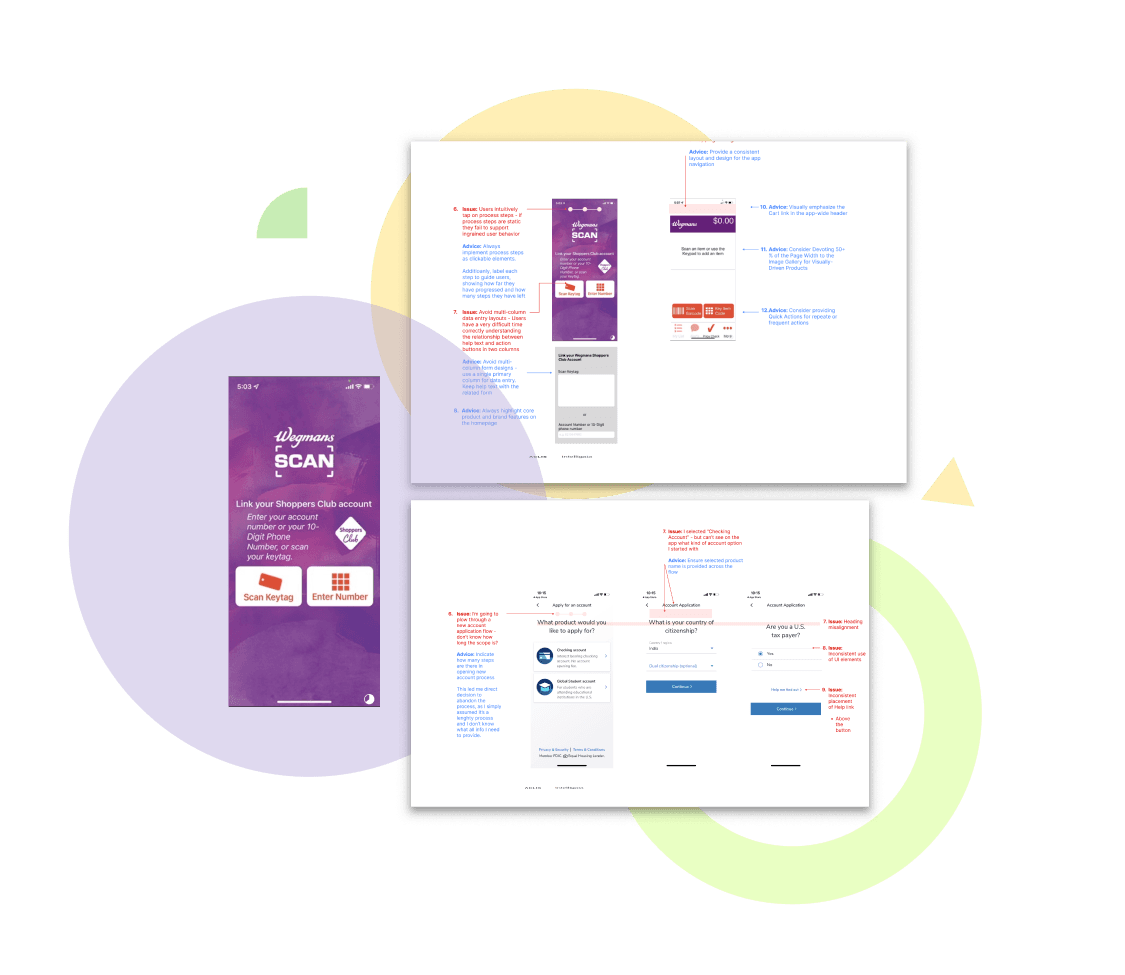 CX Report Shop groceries using Wegmans instore app 
Understand Voice of Customer and create a CX Roadmap to improve the CX Maturity
Customer Experience Review the Wegmans instore Scan app
Understanding of Retail Industry Process 
Navigation categories are highly prominent, but are not useful.
Inconsistent branding
Sentiment Analysis on limited public data - Apple App Store, Google Play Store and Twitter
20+ Usability Mobile App Guidelines 
Sentiment Analysis of 3 Platforms