Craft Design System
A design system is a complete set of standards intended to manage design at scale using reusable components and patterns.
Benefits
Optimized designs

Agile design iterations

Increased Engineering Velocity

hared vision with designers and stakeholders

Consistency of design across apps
 Design system for web apps  
Complex Tabular Information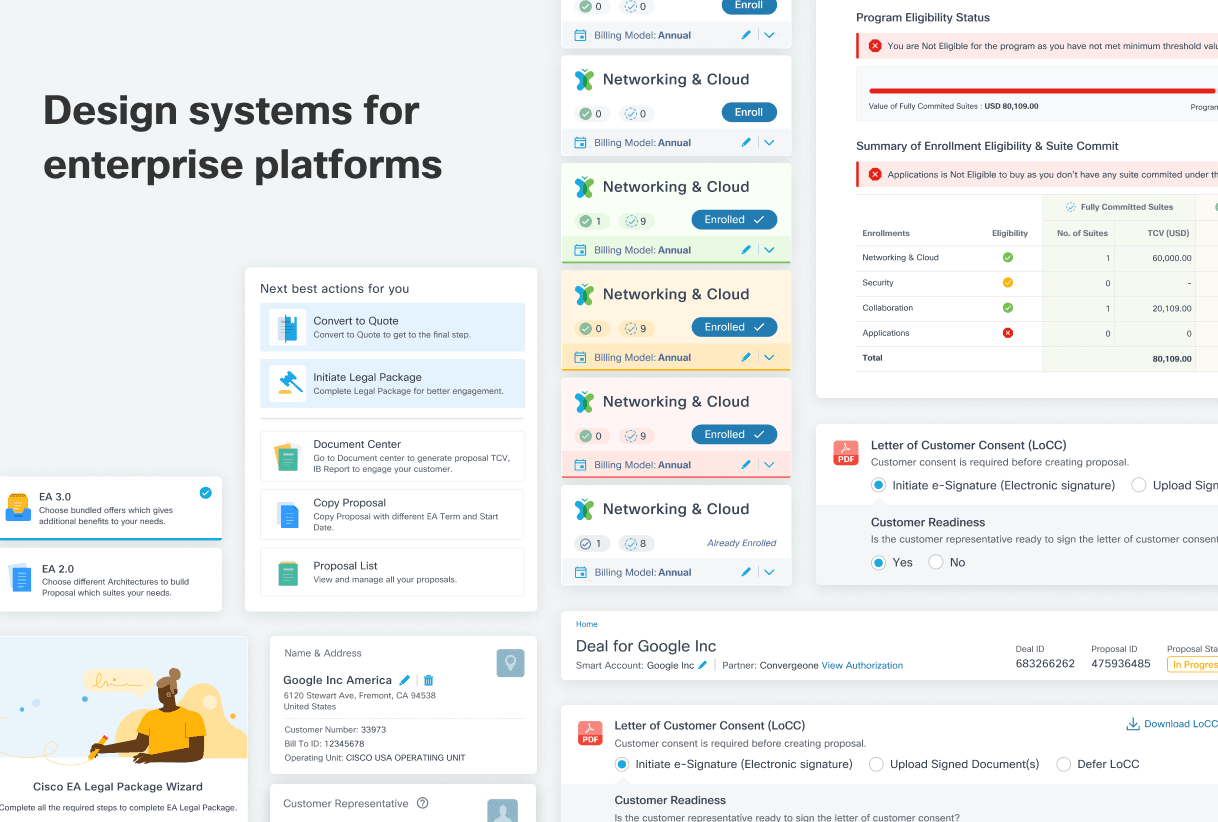 What's your challenge?
Ensure your design system helps to achieve the purpose of your product at scale.
Work with Intelligaia Design Team to evolve your design system to cover more use cases.
Work to ensure all designers on the team are using it consistently (design governance).
Build separate libraries to understand how your team designs for different platforms.
We can build a design system from grounds up based on your branding guidelines
We can extend an existing design system with new components and design patterns
We can implement a design system across multiple apps and devices to create pervasive UX