Data Analytics & Visualization
Quickly find patterns, relationships, and trends in the data via data analytics and intuitive visualizations, which helps businesses make better, more informed decisions, discover patterns, follow business goal accomplishments, and compare the performance of various categories, goods, brands, and so on.  
Identify patterns and relationships that may not be immediately apparent in the raw data.
Forecast future trends, enabling more accurate decision-making.
Real-time Insights to quickly make informed decisions based on the latest information.
Simplifies complex data and transforms it into insightful visuals for easy interpretation.
More informed and effective decision-making
Innovative and creative ways to showcase your data
Overall, Data Visualization helps businesses gain a deeper understanding of their data, leading to more informed and effective decision-making, and, ultimately, better business outcomes.
Transform raw data into interactive visualizations To
Goal Monitoring, Opportunity Identification, and Demand Forecasting
Why Data Visualizations Are Important?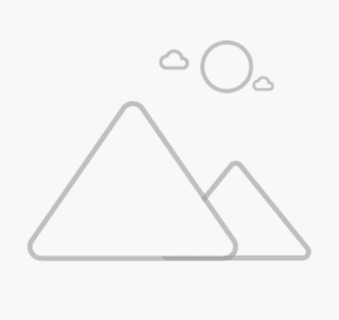 Make your data work for you. 
Your company's numbers should speak for themselves. Make your data more actionable by processing it. We're an analytics firm ready to help you make sense of your business's data and take decisive action based on what we learn.


Instant, real-time, persona-centric analytics 
Persona Centric Analytics provides real-time data insights to your comptroller, human resources manager, logistics manager, and sales vice president, providing quick insights to your different data needs.

Unleash new potential 
When used effectively, data can unleash new potential for any business. But what happens when your team can't access or interpret it? Your data is only valuable when technical expertise can use to improve your organization and profit.

Increase the accessibility of your data analytics (and more profitable)
Innovative by translating business information into accessible and meaningful insights. This can lead to more informed decision-making, increased efficiency, and ultimately, higher profits for your organization. Additionally, utilizing user-friendly data visualization tools can further enhance accessibility and understanding of your analytics.

Transform data into business Insights and opportunities
The data-centric approach to visual analytics places emphasis on the narrative value of data visualizations, as well as their clarity, coherence, and pictorial depiction of enterprise data through interactive applications and Dashboard Designs.

To maximize the value of your data, our Data Analytics Consultants team will craft customized solutions.
Keep one step ahead with readily available, real-time information
User Centric Dashboard for revealing the concealed information
Use predictive data models to make better decisions.
Data Analytics and Visualization Services 
Data-Driven Business Analytics
Data-driven business analytics can help to optimize operations, improve customer experience, identify new market opportunities, and reduce costs.
Aggregate, Analyze, and Visualize your data
Set up ETL/ELT processes to integrate data from diverse sources.
Create a centralized repository, OLAP cubes, etc.
Implement data security and data quality management.
Integrate disparate systems and streamline data into one cohesive source
Increase productivity by gaining visibility into inefficient processes
Leverage data and turn it into actionable insights.
Facilitate faster decision-making with access to simplified data
End-User Adoption Audits
End-user adoption audits with data analytics can help organizations to identify gaps in end-user adoption and develop strategies to improve adoption rates and ROI of their technology investments..
Audit of how end users are using the available tools
Create a plan on how to increase the usage
Allows your business to get the most out of the investment
Business Intelligence Real-Time Interactive Dashboards and Reporting
Interactive dashboards assists firms in automating insights and displaying real-time data to better operational decision-making.
Personalized Dashboard that matters for each business unit

Strategic Dashboard
Custom Enterprise Dashboard
Operational Dashboards
Analytics Dashboards.

Give the most important decision-makers priority access to data.
Provide an intuitive interface to enhance the user experience.
Automated reporting to measure business objectives
Generate Custom Reports.
Geospatial Reports

Visual Analytics and Data Storytelling
Understanding the business value of analysis through interactive storytelling and identifying models and patterns.
Using efficient tools for data collection, storyboarding, and visualization makes it easier for people to work together, makes it easier to see patterns, and speeds up the rate at which business decisions can be made. 
Quickly identify patterns and trends in data and communicate through data storytelling to help business leaders make informed decisions.
Use narrative techniques to understand the implications of data insights and make better decisions.
Foster collaboration between technical and non-technical stakeholders. 

Interactive Business Intelligence Applications
Optimizations in Business Intelligence Architecture Design and Business Intelligence Application Implementation Solutions
User-friendly interface dashboards, charts, graphs, and maps  
Visualize complex data sets and gain insights from raw data
Data Visualization, Data Analysis, Data Modeling, and Predictive Analytics
Machine Learning and Artificial Intelligence algorithms to uncover hidden patterns and insights 
Make informed decisions based on real-time data
Respond more quickly to changing market conditions
Identify new opportunities
Optimize business processes
Advanced Data Visualization Strategies
An enterprise needs a strategy and process for analyzing quality and enterprise decisions in order to comprehend and use the information for business purposes.
Establish an efficient strategy directly from information collection through design, development, and deployment.
Interactive Visualizations.
Tell a story through data. Narrative structure to guide users through the data, 
Geographic Visualizations
View relationships between

Multiple variables in a single visualization
Display relationships between entities.
Data Visualization Solutions 
End to End Systems Systems for Building Interactive and Intuitive Real-Time Dashboards and Enabling Real-Time Visualization for Actionable Insights.
Google Data Studio Solutions
Google Cloud Datalab and Studio, Cloud DataFlow, and Google BigQuery for Batch and Stream Processing analytics on Google Management Services.
 
Amazon QuickSight Solutions 
With Amazon QuickSight, Lakehouse, and Advanced Analytics Solutions we can make interactive dashboards that don't need a server.
 
Power BI And Tableau Solutions 
Integrated business intelligence that is enterprise-ready to provide real-time access and intelligence decision-making based on data.
D3.js Solutions 
Powerful, flexible and interactive data visualizations for web browsers using D3.js Liberies.
Benefits of Data Analytics and Visualization
Transforming your company's data into visualizations will result in the ability to:
Map performance towards business goals and objectives.
Identify inefficiencies in their processes and make improvements.
Develop targeted marketing campaigns and improve customer satisfaction.
Discovers Gaps in Your Business
Build informed decisions based on facts.
Data Visualization Challenges We Solve
Inability to present complex data
Data can be hard to understand because it can be complicated. We help businesses make good visualizations that show complex data in a way that is clear and easy to understand.
Inconsistency in visualizations
Misunderstanding and error-prone interpretation are both possible outcomes of inconsistent data presentation. We assist companies in developing consistent visuals that adhere to best practices  
Incorrect Visualization Type 
There should be a wide variety of visual representations available for use with data. To better explain their ideas, we assist companies in selecting the most appropriate visualization method.
Lack of interactivity
Static visualizations can limit the ability to explore and analyze data. We  create interactive visualizations that allow users to explore data in real time and gain deeper insights.
Missing or no Insights 
When insights are missing or unclear, it can be difficult for decision-makers to make informed decisions. This can lead to decisions that are based on intuition or guesswork, rather than data-driven insights. We help with utilizing our cutting-edge, malleable info structure and dynamic data visualization solutions to gain valuable business insights.
Limited Reporting Capabilities 
You might not be able to analyze large data sets if you don't have enough reporting tools. This can limit the insights you can get from your data. We assist in the creation of Custom Reports that are tailored with automation as per your company's needs.
Techniques, and Tools
Techique
Symbol Maps, Line Charts, Bar Charts, Scatter Plots, Pie Charts, Heat Maps, Tree Maps, Bubble Charts, Box and Whisker Plots, Geographic Maps, Network diagrams, Sankey diagrams, Parallel coordinates, Chord diagrams, Word clouds, butterfly diagrams, Marimekko Charts, Sunburst Charts
 
Tools
Tableau, Microsoft Power BI, Google Data Studio, D3.js, RStudio, Python libraries
Case Study
Data-Driven Solutions for Enhanced Business Performance
Challenge
Every business needs access to data-driven, user-friendly analytics in order to make sound business choices. As it turned out, one of the largest suppliers of electronic signature services had the same problem.

With Lack of insights: 
It is difficult to make informed decisions and identify areas for improvement.
Inefficient operations lead to decreased productivity and profitability.
Dissatisfied customers, negative reviews, and decreased revenue result from poor customer service. wasted advertising spend and missed opportunities.
Solution
What they need is a data-driven, visually appealing, user-centric dashboard.
The company needed a way to bring disparate data sources into a unified view of the company's performance so that executives could act fast on reliable information and make sound decisions.
The underlying data, including its sources, types, and architectures, were carefully analysed in the beginning. The consistency and accuracy of the data were lacking. We required an all-encompassing BI solution that accelerated business decision-making. It is necessary to combine the enormous amount of data and turn it into insightful knowledge.
To ensure consistency and accuracy, we first combined and converted the data using Snowflake. Additionally, it assisted in dismantling data silos brought about by outdated on-premises and cloud applications.
The Tableau Component Library in figma was used by our CX team to brainstorm and iterate on dashboard concepts. In order to present all the data, we created a sizable visual chart.
After the data had been consolidated, it was necessary to use stored procedures to define the underlying data for the concepts. This required additional data manipulations and the creation of custom views.
A/B testing and concept visualisation were used extensively to win over the various parties involved. Next, we used Tableau to design a dashboard that gave their management team a holistic view of the company's performance from a single, unified source of data. They were able to make faster, more informed decisions thanks to the new system, which ultimately boosted productivity.
Success Factors
As a result of having a comprehensive overview of the company's performance, they were able to spot patterns, outliers, and other irregularities right away. We implemented metrics to track company growth, which helped direct our client service efforts. The management team was able to keep a close eye on the company's progress thanks to the dashboard's real-time reporting features.
We put in a lot of time and work to make it seem just like the SFDC platform, down to the last detail. Our CX/UX team was in constant contact to provide feedback on the final product and was aware of any potential issues due to Tableau's restrictions. Because of this, the delivery as a whole is streamlined.